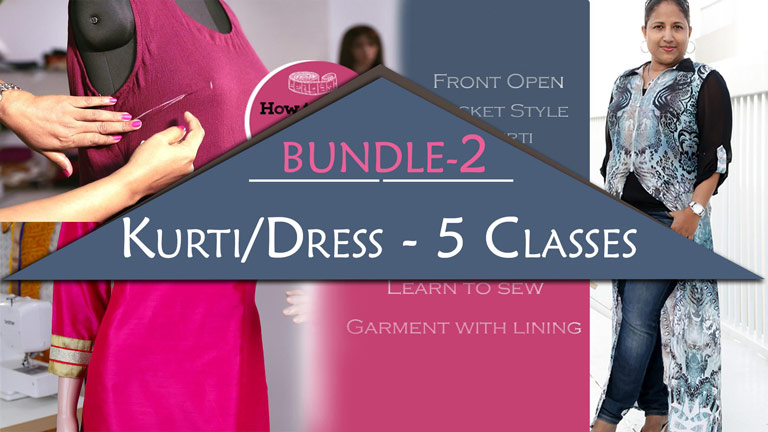 Bundle 2 - Kurti/Dress Course - 5 Classes
(8)
Skill Level :
Intermediate
Enrolled (60) 08:17:33
Course Details
Kurtis/Dress Class 1 - How to give darts in a garment
Kurtis/Dress Class2 - How to make Princess seam kurti / dress
Kurtis/Dress Class3 - How to sew a garment with lining
Kurtis/dress Class 4 - How to make flared princess seam
Kurtis/Dress Class5 - Front open Jacket Style -4 variations
Class description
PREREQUISITE: Watch the "Bundle 1- Free beginners course" before taking this Bundle 2.
This is a bundle of 5 classes made for ease of enrolling and also to save on fees. Instead of enrolling individually you may enrol for this bundle course.
This course consists of 5 classes of Kurtis/dress foundation course - 1]How to give darts in a garment 2]How to make a Princess seam Kurti/dress 3]How to sew a garment with lining 4]How to make a flared princess seam and 5] Front open Jacket Style Kurti