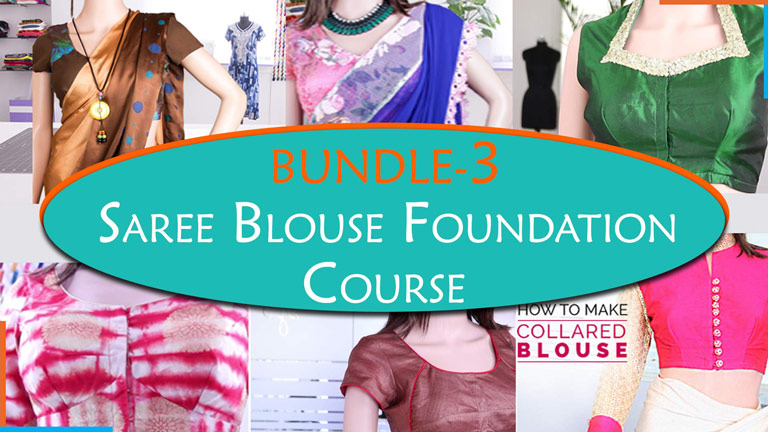 Bundle 3 - Saree blouse foundation course
(18)
Skill Level :
Intermediate
Enrolled (187) 09:31:50
Course Details
Saree blouse Class 1 - Foundation class [Choli blouse]
Saree Blouse Class 2 - How to make a Princess blouse
Saree Blouse Class 3 - How to make a Waistband blouse
Saree Blouse Class 4 - Padded blouse with invisible zipper
Saree Blouse Class 5 - How to make Single Katori
Saree Blouse Class 7 - How to make High neck blouse [Collared]
Saree Blouse Class 6 - How to make Double katori
Saree blouse Class 8 - How to make High neck [Built-in Collar]
Class description
This is a bundle of 8 classes made for ease of enrolling and also to avail discounted fees. Instead of enrolling individually you may enrol for this bundle course. Watch the classes in the sequence as most are continuation classes.
This course consists of 8 classes of Saree blouse foundation course - 1] Blouse foundation class-choli blouse 2]Princess seam blouse 3]Waistband blouse 4]Princess Padded Blouse 5]Single Katori blouse 6] Double Katori blouse 7]High Neck Collared blouse 8]High neck Built in Collar
If any questions about the class, please write in the Q& A tab below the class and we will try to reply within 24 - 48 business hours. You may clarify your doubts within 1 year of enrollment after which the Q & A section will be closed.