Class 1 - Womens Pants Foundation
Instructor :
Savitha
Skill Level :
INTERMEDIATE

01:33:31
Enrolled (212)
Rating
(10)
Class Description
A good foundation is very important while learning any skill.
In this Women's Pants Foundation class, you will learn taking body measurements for pants, Drafting Basic Pants sloper for any size based on which many other pant styles can be developed. We will be making pants without waistband, with a side concealed zipper and loop and a button. You will also learn laying and cutting the fabric, sewing the pants step by step with neat and professional finish. We have designed our classes in such a way that in each class, students learn something new and upgrade their sewing skill.
PREREQUISITE: Basic Sewing Skills [You may watch our FREE BEGINNERS COURSE]
If you are an absolute beginner in pattern making and sewing, before this class, you may watch our classes under "Beginners Course" in which you will learn from using the sewing machine, taking measurements and basic sewing skills.
The lessons are as per the measurements taken here. You would need to apply your measurements while drafting the pattern. Each person is different and it is difficult to cover all the aspects in a few classes. You will learn more changes in the pants sloper as we go ahead with our classes. We have divided the class into different parts so that it is easier for you to refer to any part whenever needed. Don't be disappointed if you don't get something right in the first attempt. Try to analyze where you went wrong and try to correct it. That would improve your sewing skills. Also sewing practice is very important to get a neat finish.
If any questions about the class, please type in the Q & A tab below the video and we will try to reply within 24 - 48 business hours [2-3 business days]. For this class, the Q & A will be kept open for 6 months.
We suggest you use simple cotton fabrics while learning so that it is easy to handle or to open the seams if you go wrong.
We suggest you make your own notes as you watch the video. That would help you learn better and also would help in future reference.
Class details
| | | |
| --- | --- | --- |
| Part 1 - Introduction | | 00:07:29 |
| Part 2 - Womens Pants taking body measurements | | 00:04:09 |
| Part 3 - Drafting basic Pants Sloper | | 00:15:47 |
| Part 4 - Variations in the Pants fit | | 00:05:36 |
| Part 5 - Drafting the back | | 00:10:43 |
| Part 6 - Waistline Facing | | 00:03:06 |
| Part 7 - Laying & Cutting the fabric | | 00:13:59 |
| Part 8 - Sewing 1 | | 00:18:50 |
| Part 9 - Sewing 2 | | 00:13:52 |
FAQ'S
1] How do I take this class?
Click on 'ENROL' OR 'ADD TO CART' below the video. You would need to SIGN UP/LOGIN if you have not yet done. Then 'CHECKOUT' and select the payment method. Give your payment details and once the payment is successful, you would have access to the class.
2] Before taking this class, what are the pre-requisites?
Though basic sewing skills are enough, before taking up this class, You may watch our FREE BEGINNERS COURSE so that you know taking body measurements, using the sewing machine and sewing. The link is here: https://www.savisfashionstudio.com/free-beginners-sewing-class
3] I have paid for the class, now how do I view it?
Login and click on 'My courses'. All your enrolled classes will show under "MY COURSES" tab. Click on the class you wish to learn from.
4] How do I ask questions if I need any clarification regarding the class?
Click on the Q & A tab below the video, type in your question and submit. We will reply at the earliest. When you receive the reply you will get a notification alert and the reply will be below your question under the respective class. Please seek clarifications related to a class within 6 months from enrollment.
5] What is the validity of this class?
The validity of the class is 1825 days that is approximately 5 years from the date of enrolment. You will be able to view the class any number of times, any time of the day, anywhere in the world and on any compatible device, within this validity.
Students Project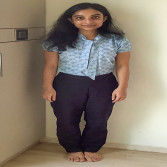 Medium fit pants
By Sonal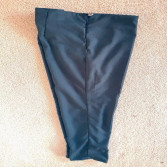 womens Pants
By asha
Students Who Viewed This Class Also Viewed
About the Instructor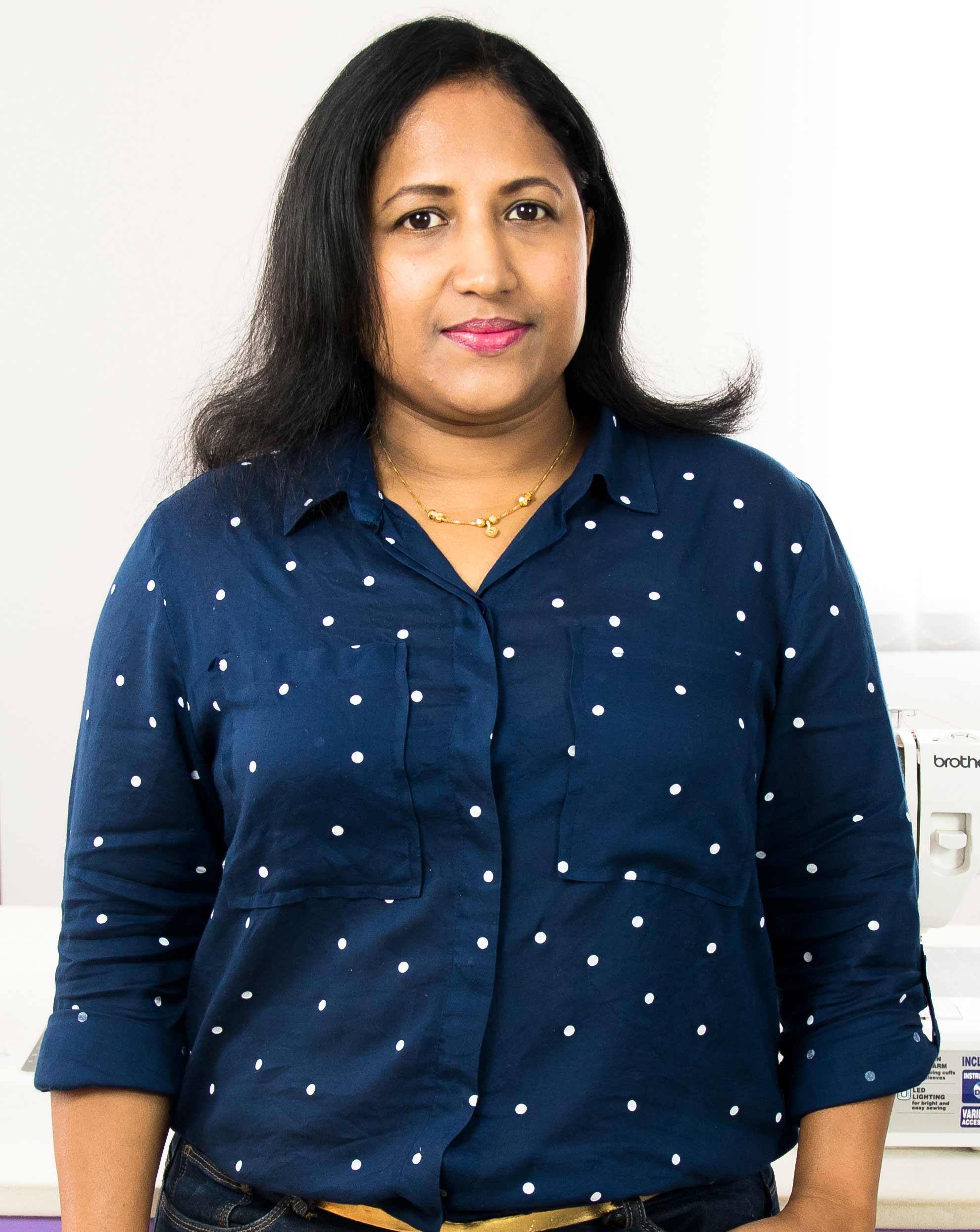 12117 Students
89 Courses
Savitha
Instructor Profile
Ms. Savitha has been conducting classes in Pattern making and sewing since the year 2010. She started with her Online classes to reach out to more students. Her words, "I love sewing and teaching and I have been lucky to be able to make my passion, my profession. I try my best to simplify things and teach in a simple and easy way so that even beginners in pattern making and sewing are able to learn from our online classes and make their garments with professional finish".
Reviews

25-10-2021
Diana F
As usual excellent class. Will make all three pants and share pics. waiting for more pants class.
26-10-2021
asha
Savitha is a wonderful teacher with wast Knowledge & experience. She deserves 5 stars, perhaps even 6! Crystal clear explanations, well done videos, high quality image, precise to the point and so plesent. I'm working on the projects I want and I am being inspired by one of the best teacherl have ever known. She is a superub teacher & I feel that I'm progressing with her lessons. Give her a try even if you are on the other end of the world.........
26-10-2021
Divya
I admire u,I adore u mam .excellent teaching !!!. I was really waiting for this tutorial so long. Loved ur pant classes . Waiting to learn more from you mam . please keep upload more lessons in sewing ..I would loved to learn from you ..ur my inspiration in sewing.. love u savi mam..
---
Classes you may also like