How to make Chinese collar
Instructor :
Savitha
Skill Level :
Beginners

00:24:35
Views (1709)
Rating
(0)
Class Description
In this class we have shown what changes to make to the body pattern to include a Chinese / band collar in a garment. Learn step by step from changes to the pattern, pattern for collar and construction.
Class details
| | | |
| --- | --- | --- |
| Part -1 | | 00:13:20 |
| Part - 2 | | 00:11:15 |
Please login to submit your questions
Q : for collar necks back is more than one ito one and half inch.but in the above tutorial you took both front and back are same..please explain.
- Madhuri (3 months ago)
A :
Did you face any issue when you did the way taught in our video?
Q : hi, how can we measure the exact neck width of person?
- Jubaina (6 months ago)
A :
Hi,
Measure from the centre back of the neck to the shoulder edge and measure from the base of the neck to the shoulder edge. Difference between the two measurements is the neck width.
Q : Yes mam a petrr pan collar
- Shadow (1 year ago)
A :
It is a little difficult to explain in a message. We will be doing an exclusive class on collars. However, to give you a brief idea, after attaching the back and front at the shoulder, you need to copy the neckline to a paper and make the collar pattern.
Q : Hello Savi mam, what changes to be made in this drafting to make a flat collar?
- Shadow (1 year ago)
A :
Hi, do you mean the Peter pan collar?
Q : Hi Savi, for a full collar too is it the same 3/4th inch above from the full length mark.
- Minecraft (1 year ago)
A :
Yes it is.
Q : can we use the same changes for collar pattern for stand collar or half collar?? Or any other collar type you would suggest for the same drafting??
- Sarika (1 year ago)
A :
Yes, same drafting can be used for stand collar or half collar.
FAQ'S
1] How do I enroll for premium classes?
Click on the class you wish to take and 'ADD TO CART'. You would need to SIGN UP/LOGIN if you have not yet done. Then 'CHECKOUT' and select the payment method. Give your payment details and once the payment is successful, you would have access to the class.
2] I have paid for a class, now how do I view it?
Login and click on 'My courses' on top. That will show you the number of classes you have taken. Click on the class you wish to learn from.
3] How do I ask questions if I need any clarification regarding the premium class?
Click on the Q & A tab below the video, type in your question and submit. We will reply at the earliest. When you receive the reply you will get a notification alert and the reply will be below your question under the respective class.
4] What is the validity of a premium class?
The validity of the class is 1825 days that is approximately 5 years from the date of enrolment. You will be able to view the class any number of times, any time of the day and on any suitable device, within this validity.
Students Who Viewed This Class Also Viewed
About the Instructor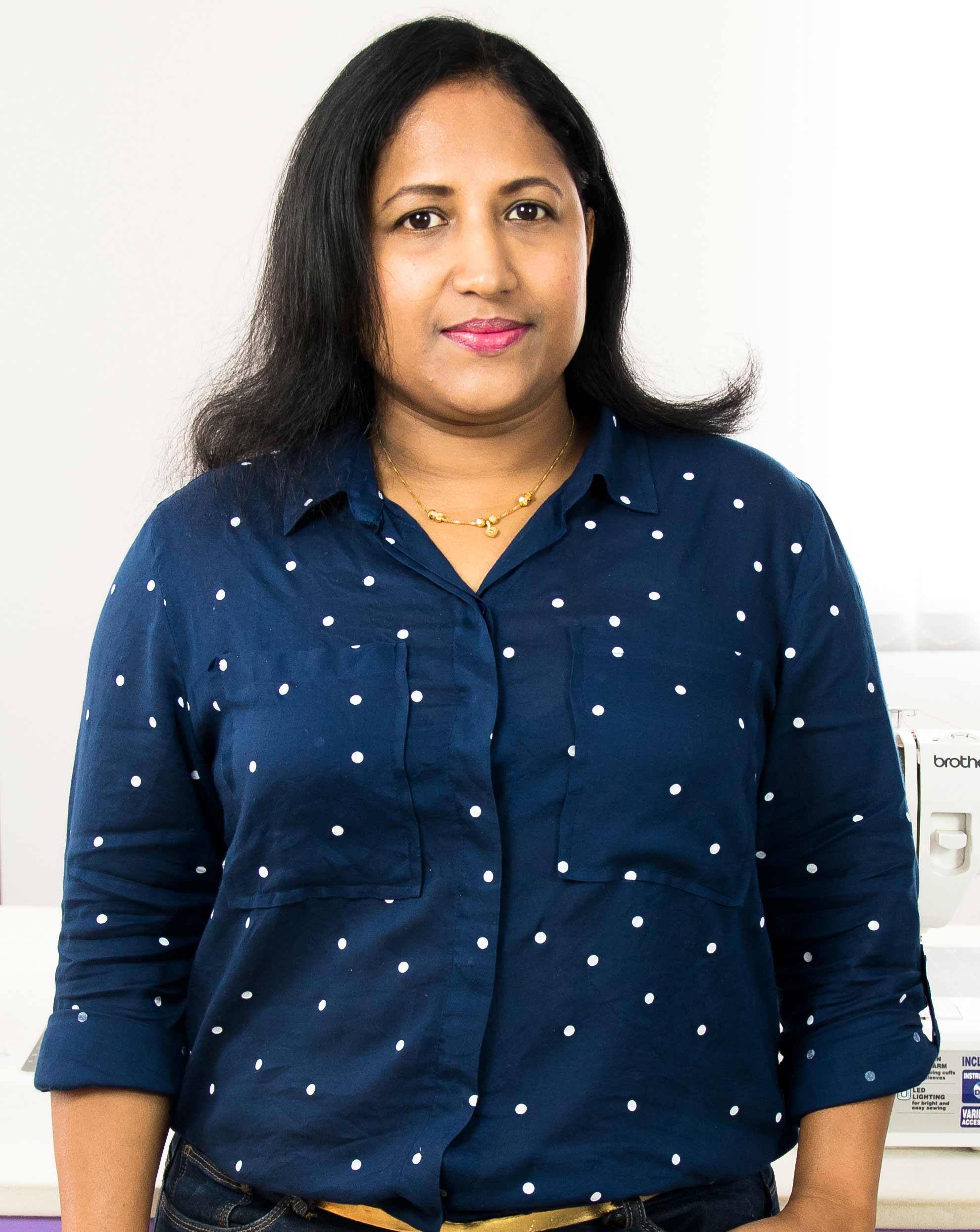 8195 Students
72 Courses
Savitha
Instructor Profile
Ms. Savitha has been conducting classes in Pattern making and sewing since the year 2010. She started with her Online classes to reach out to more students. Her words, "I love sewing and teaching and I have been lucky to be able to make my passion, my profession. I try my best to simplify things and teach in a simple and easy way so that even beginners in pattern making and sewing are able to learn from our online classes and make their garments with professional finish".
---
Classes you may also like