How to make salwar pants
Instructor :
Savitha
Skill Level :
Beginners

00:36:12
Views (1813)
Rating
(6)
Class Description

In this class, we have shown how to make salwar pants in an easy way. We have tried to show cutting and sewing in simplest way possible.
Class details
| | | |
| --- | --- | --- |
| Part 1 | | 00:07:15 |
| Part - 2 | | 00:10:35 |
| Part 3 | | 00:10:12 |
| Part 4 | | 00:08:10 |
Please login to submit your questions
Q : Hi, I would like to know for the belt part of the salwar if we take two pieces of 22 / 9 inches of cloth then in that case should we join at the back to make it a single piece or cut on the sides and stitch and make a single part ?
- Meera Chandrashekhar (2 years ago)
A :
You may join at the back or in the sides or if you have enough fabric, you may cut one long piece.
Q : Will you be loading a video soon for pants that are not too loose like salwar and not too tight like churidar. Also they should have elastic at the waist.
- Mythreyi (2 years ago)
A :
We are working on pants course.
Q : Good Day Ma'am....is there any tutorial for makin plazo pant straight or flared.
- Ria (3 years ago)
A :
Very good day to you.
We are yet to make a detailed course on bottom wear.
Q : Good Day Ma'am.my second question is if I have to make salwar pant for say waist round 44+2+2=48 then the width of the cloth remains less.so from where to where I need to add extra fabri
- Ria (3 years ago)
A :
Very good day.
The extra fabric would be needed from waist to crotch which can be taken from the extra fabric near the ankle.
Q : How do I cut for the long skirts instead of salwar. Do you have lessons for that? I have a picture attached.
- Lalitha (3 years ago)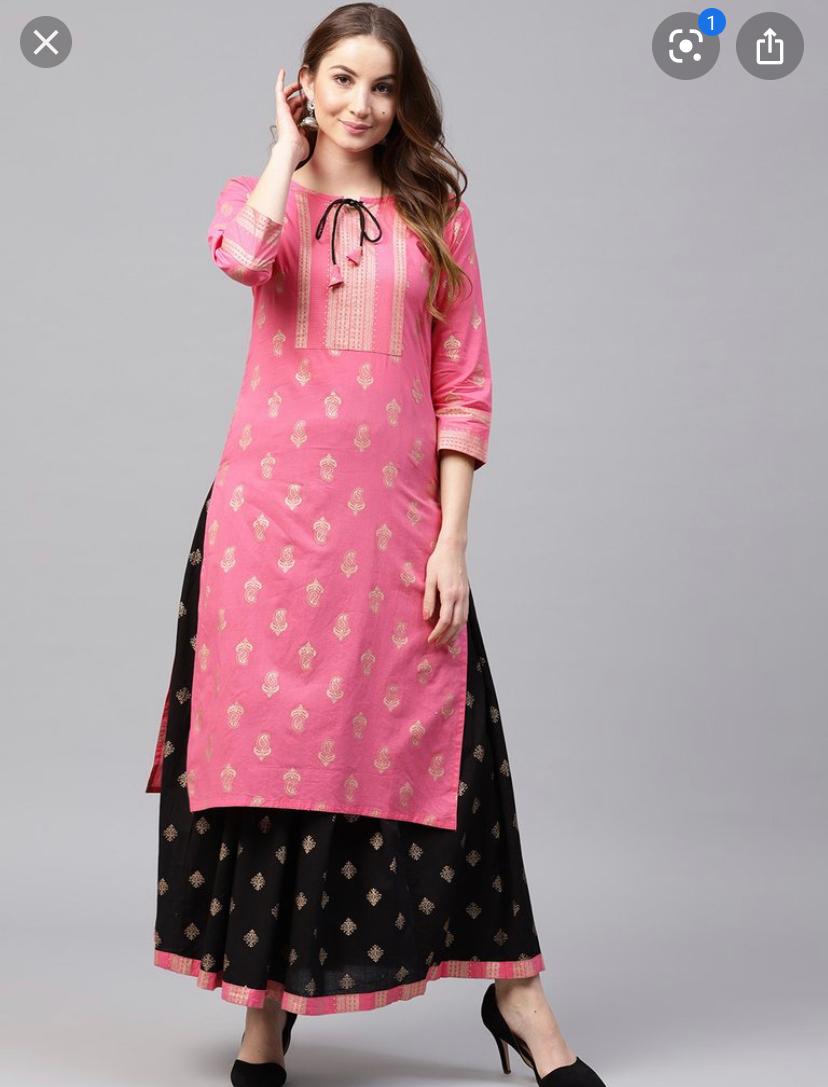 A :
Hi,
Have you enrolled for our Circular skirts class https://www.savisfashionstudio.com/how-to-sew-circle-skirt-umbrella-skirts
This teaches making full, 3/4th, half and quarter circle skirts. You can make a half circle skirt to wear with a Kurti.
Q : How to take pant measurement from body mam? Pls tell me
- Ezhil (4 years ago)
A :
Are you referring to the salwar pants? You may please refer to our free class on churidar pants where we have shown taking measurements on body.
Q : Dear mam, Can I take 4 inches instead of 2 for drawing the crotch.I feel like two inches crotch can be a little uncomfortable to wear.
- Shadow (4 years ago)
A :
Hi,
Yes, you can. For small to medium sizes 2 - 2.5" should be enough.
Q : Madam, I have to stich a salwar with single pleat at both sides of back part of crotch and gathering (similar gathering in front of yoke kurthi you have taught) at both sides of the front crotch.Kindly guide me the procedure of drafting and stitching
- S S RAJESWARI (4 years ago)
A :
Hi,
Drafting would be same as we have shown in the salwar pants free tutorial. With the excess fabric, you can do gathers or pleats as you wish.
Q : Madam. I have to stitch a salwar for a (9 month carrying) pregnant women. I request you to guide me in drafting the pattern. Is the crotch and waist band remains the same as explained in this class?
- S S RAJESWARI (4 years ago)
A :
Keep more ease on waist band also increase the length of the waistband by 1 - 2". The crotch can also be increase by 1 -2", it does not matter as it is a loose fitted pant.
Q : I am trying to make salwar for a lady whose hip round is 51". The salwaar cloth form the dress material is less . any work around for the same?
- Shilpa (4 years ago)
A :
What is the length of the pants and what is the fabric available? Normally the pant fabric that comes with the salwar kameez set is not enough for big sized women. In that case similar some other fabric is used for salwar waistband or the fabric left over from the kameez is used for waistband.
Q : Madam, While wearing this salwar stitched by me, the output is ok while wearing. But when I start walking/moving----- the salwar at ankle bottom hemline ---- one end of both sides goes up. Kindly guide me in rectifying my mistake I am doing.
- S S RAJESWARI (4 years ago)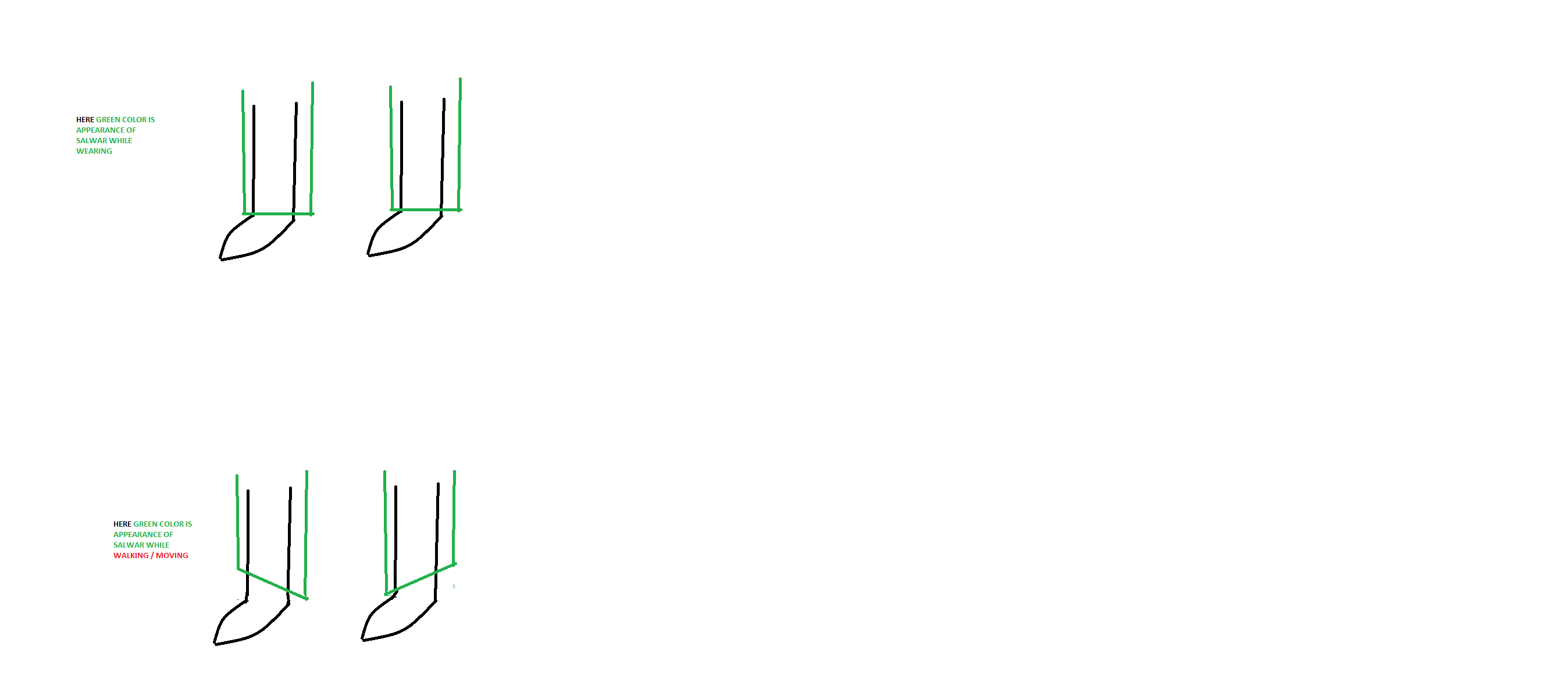 A :
This can happen if the room on hip or thighs is not sufficient.
Q : Hi, How do we decide how much material is required for a normal salwar and kurti?
- asha (5 years ago)
A :
Hi,
Measure the length that you need, add 2 - 3" seam allowance and multiply it by 2 [for back and front]. That would be the fabric requirement for Kurti and pants.
Q : Madam, This draft gives loose fitting.Kindly guide me , adjustments to be drafted for mediium and slim fit.
- S S RAJESWARI (5 years ago)
A :
This class shows a medium fit. If you slightly reduce the pleats you can get slim fit but salwars are not supposed to be slim fit. If you give more pleats you may do loose fit.
FAQ'S
1] How do I enroll for premium classes?
Click on the class you wish to take and 'ADD TO CART'. You would need to SIGN UP/LOGIN if you have not yet done. Then 'CHECKOUT' and select the payment method. Give your payment details and once the payment is successful, you would have access to the class.
2] I have paid for a class, now how do I view it?
Login and click on 'My courses' on top. That will show you the number of classes you have taken. Click on the class you wish to learn from.
3] How do I ask questions if I need any clarification regarding the premium class?
Click on the Q & A tab below the video, type in your question and submit. We will reply at the earliest. When you receive the reply you will get a notification alert and the reply will be below your question under the respective class.
4] What is the validity of a premium class?
The validity of the class is 1825 days that is approximately 5 years from the date of enrolment. You will be able to view the class any number of times, any time of the day and on any suitable device, within this validity.
Students Project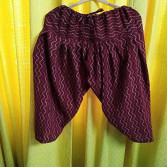 Salwar Pants
By Chetna Roopen Shah
Salwar pants
By Devi
Students Who Viewed This Class Also Viewed
About the Instructor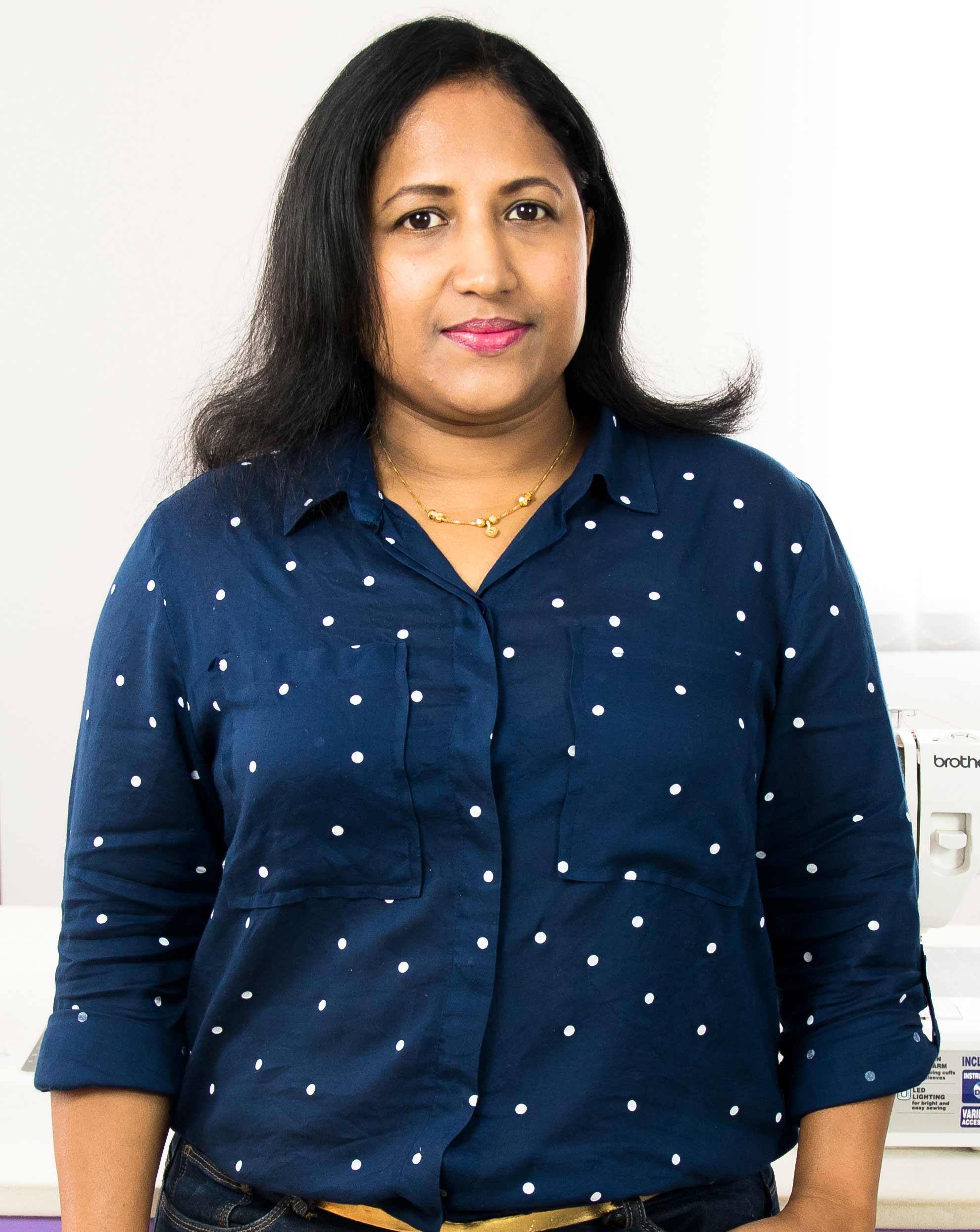 12117 Students
89 Courses
Savitha
Instructor Profile
Ms. Savitha has been conducting classes in Pattern making and sewing since the year 2010. She started with her Online classes to reach out to more students. Her words, "I love sewing and teaching and I have been lucky to be able to make my passion, my profession. I try my best to simplify things and teach in a simple and easy way so that even beginners in pattern making and sewing are able to learn from our online classes and make their garments with professional finish".
Reviews
25-07-2019
Pavani
Easy to understand ur tutorial, I did kurti after I watched ur tuto8from YouTube. I knew how to make saree blouses but I can't make for others b/c I don't learn proper way. Now I joined two of your class to leared how to make for others(my mom), thanks for ur free tutorial too
25-07-2018
asha
Hi Savi, I am new to your classes but really enjoying and getting motivated after every class. I need to mention that your classes are very elaborative and simple for all levels. Please keep going and wish you very best, Hope will join all your tutorials soon. Thanks a lot and god bless. Asha
03-09-2017
mcnalini
HI Savi, I m very happy and glad that i joined ur course ,the way u teach is very simple and easily understandable.Its quite interesting and professional.Wish to join many more....Thanks a lot...Very proud of u ,Nalini Dorai
---
Classes you may also like