Short Circular skirt in Knit/stretchy fabric & exposed elastic
Instructor :
Savitha
Skill Level :
Beginner

00:13:17
Views (723)
Rating
(4)
Class Description
In this class we have shown how to make a very easy short circular skirt for kids or adults in knit/stretchy fabric and exposed elastic waistband. This is an easy project and anyone who knows to use the sewing machine can make this skirt.
Class details
Please login to submit your questions
Q : Which number needle did you use & how much is the thread tension?
- J. S. (1 year ago)
A :
I don't remember now but it must be a size 10 stretch needle and the thread tension is adjusted depending on the stitches. Usually it is kept at 5 but would need to adjust if the stitches do not form perfectly.
Q : can we use the same skirt drafting for kids ghagra??
- Sarika (4 years ago)
A :
Yes, you can if it is done with stretchy fabric.
Q : Can we use snap fasteners for shoulder buttons in saree blouses
- Janhavi Umesh (4 years ago)
A :
Yes, in the first class of the saree blouse course we had shown the snap fastener in shoulder strap.
Q : hi savita,where do we get the knit fabric in commercial street?
- mulavisala Rajeswari (5 years ago)
A :
You may try Silver Plaza in Ibrahim street which is parallel to commercial street.
You may also buy it online under the SUPPLIES section of our website.
FAQ'S
1] How do I enroll for premium classes?
Click on the class you wish to take and 'ADD TO CART'. You would need to SIGN UP/LOGIN if you have not yet done. Then 'CHECKOUT' and select the payment method. Give your payment details and once the payment is successful, you would have access to the class.
2] I have paid for a class, now how do I view it?
Login and click on 'My courses' on top. That will show you the number of classes you have taken. Click on the class you wish to learn from.
3] How do I ask questions if I need any clarification regarding the premium class?
Click on the Q & A tab below the video, type in your question and submit. We will reply at the earliest. When you receive the reply you will get a notification alert and the reply will be below your question under the respective class.
4] What is the validity of a premium class?
The validity of the class is 1825 days that is approximately 5 years from the date of enrolment. You will be able to view the class any number of times, any time of the day and on any suitable device, within this validity.
Students Project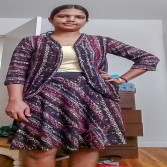 Short circular skirt and shrug
By Selva
Students Who Viewed This Class Also Viewed
About the Instructor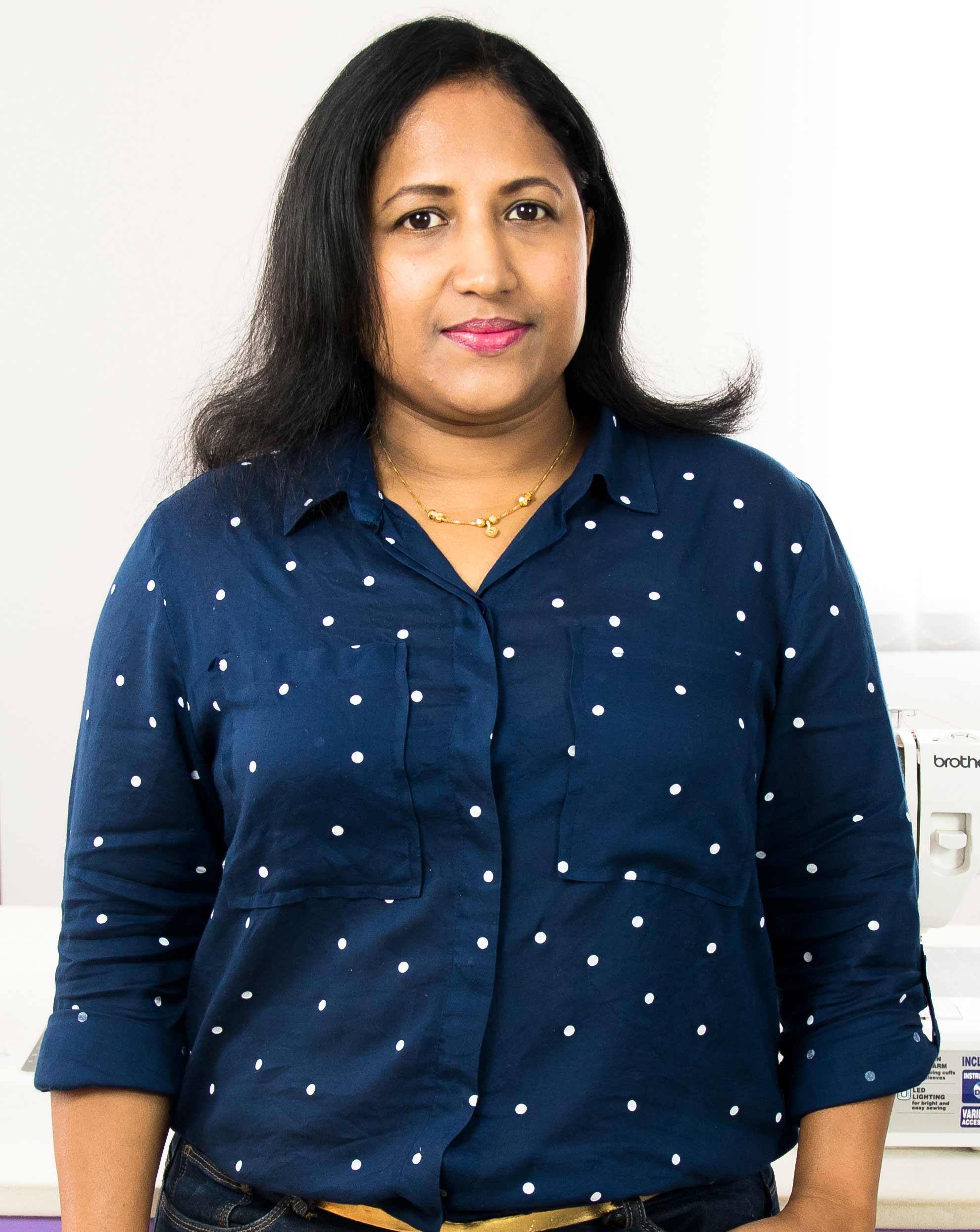 11767 Students
89 Courses
Savitha
Instructor Profile
Ms. Savitha has been conducting classes in Pattern making and sewing since the year 2010. She started with her Online classes to reach out to more students. Her words, "I love sewing and teaching and I have been lucky to be able to make my passion, my profession. I try my best to simplify things and teach in a simple and easy way so that even beginners in pattern making and sewing are able to learn from our online classes and make their garments with professional finish".
Reviews
29-05-2018
Sneha
29-05-2018
Riya Boutique
19-06-2018
Selva
Savi mam is the best and perfect anyone want to learn sewing watch her tutorials friends and u also become an expert.she also reply atonce and clear the doubts .five star is not enough for her she is amazing.she is excellent teacher thanks a lot mam .
---
Classes you may also like