Foundation course - Trailer
Instructor :
Savitha
Skill Level :
Beginners
Views (2560)
Rating
(4)
Class Description
We have lots of free sewing tutorials to help you start your journey in the world of sewing. The classes are designed to help beginners to comfortably start sewing your own clothes. With our free tutorials you can learn from using the sewing machine to completion of a garment. Also learn making bolero jacket with invisible seams, salwar pants, attaching zipper, plackets and many more.
There are classes on tips and tricks of sewing which would help you to sew in an easy and professional way.
Class details
Please login to submit your questions
Q : login procedure is very difficult .I CANT FIND MY BEGINNERS COURSE
- NCRT (2 months ago)
A :
Login procedure is like any other e commerce website. Your beginners course is in your account. Please login with your registered email id and click on MY COURSES to view your class.
Q : H much for compleye 70 courses n the instalment to pay time duration
- nidhi neeraj (7 months ago)
A :
Hi,
Which 70 courses are you referring to?
Q : How to attach the waistband, pls attach an explanatory Video.
- Subha (1 year ago)
A :
Hi,
In the waistband blouse class, we have shown in detail attaching the waistband. May be you missed watching a part of the class? Please let me know. If any further queries about any class, kindly post your question in the Q & A tab below the concerned class.
Q : How stitch a saree blouse
- Padma (1 year ago)
A :
You may please join our saree blouse course to learn making of different kinds of saree blouses. Class 1 of the saree blouse course is a must watch as in this class you will learn taking body measurments for a blouse, drafting pattern for any size, how and where to give the darts, cutting the fabric and sewing and completion. Other classes are continuation classes. Please watch the classes in the sequence starting from class1 to understand better.
Q : Pls tell me how to correct shoulder loose in choli blouse..
- rajii (1 year ago)
A :
Kindly post your question in the Q & A tab below the concerned class. Please click on Choli blouse class and scroll below the video and post your question and submit. We will reply as soon as possible.
Students Who Viewed This Class Also Viewed
About the Instructor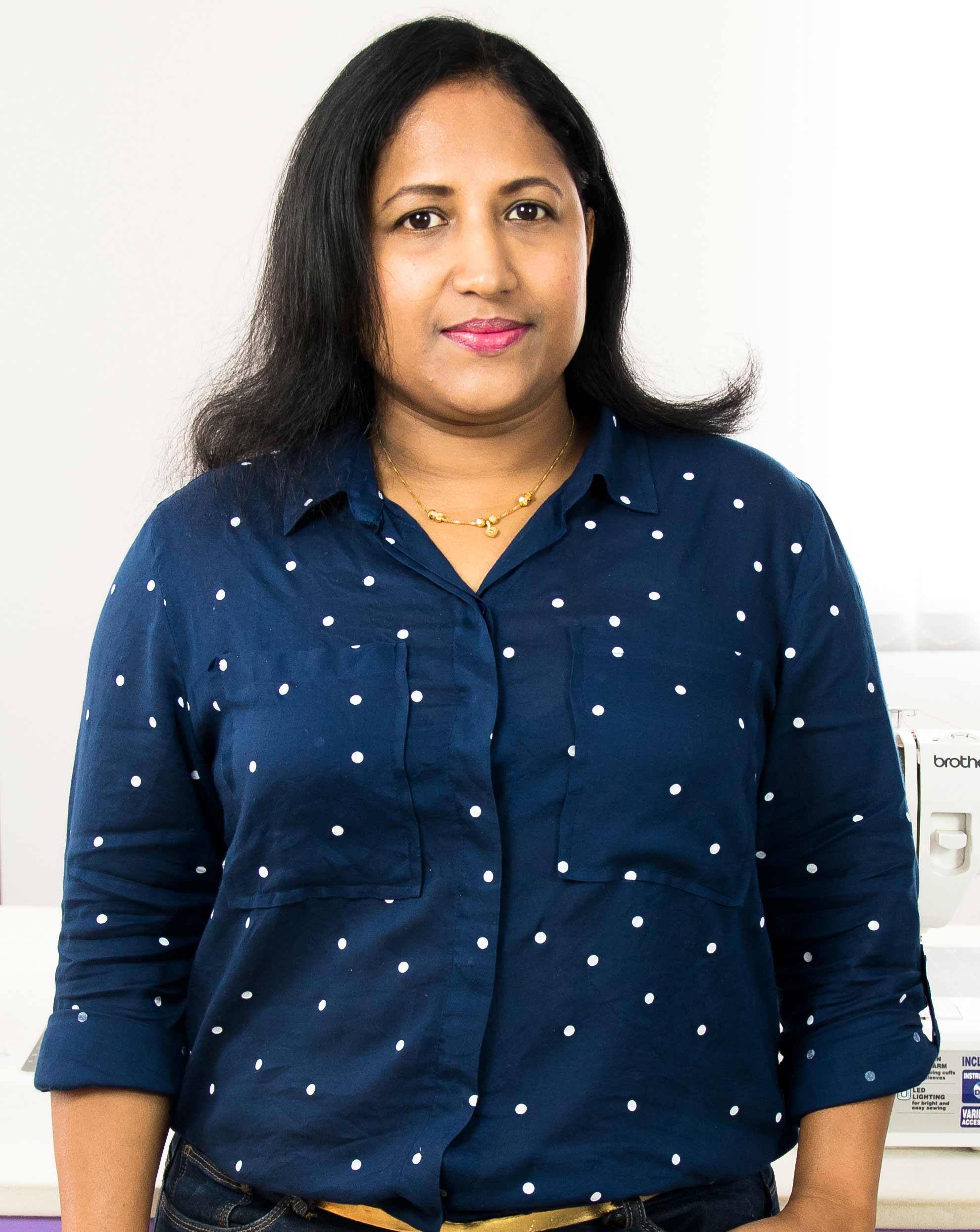 6725 Students
70 Courses
Savitha
Instructor Profile
Ms. Savitha has been conducting classes in Pattern making and sewing since the year 2010. She started with her Online classes to reach out to more students. Her words, "I love sewing and teaching and I have been lucky to be able to make my passion, my profession. I try my best to simplify things and teach in a simple and easy way so that even beginners in pattern making and sewing are able to learn from our online classes and make their garments with professional finish".
Reviews
24-10-2016
Uma
26-07-2018
Subhadra
Hi Madam, your classes are wonderful, very useful. I have become very confident of stitching after joining ur classes
21-12-2017
Padma
Hi Savi... I learn stitching here in Bangalore in a small institute... However, when I came across Ur tutorials on YouTube.. am amazed the way u teach..it seems really simple and crystal clear. I am yet to try along with Ur video, but lookin at it itself makes me more confident. Thank u so much... Regards, Padma
---
Classes you may also like